How Housesitting Can Help You Work From Anywhere...And Save a Lot of Money
House sitting has allowed us to travel affordably, and work remotely, throughout the US and internationally. We've stayed for 7 weeks in Crete, 2.5 weeks in the Algarve in Portugal, a month on a beautiful 1 acre property in Portland Oregon where we ate fresh fruits and vegetables from the garden every single day, and spent no money at all on lodging during these stays. 

All while cuddling cats, walking and playing with dogs, and getting to know neighborhoods in ways we never would have otherwise. We love house sitting and have made some wonderful memories and friendships with these pets and their pet parents. 

It has been an excellent way to work remotely all over the US, and to meet new friends, both four-legged and two-legged. 
If you're intrigued by housesitting as part of your remote work journey, here's my perspective. 
What is Housesitting?
House sitting involves staying in or watching someone's home while they are away. It often involves taking care of pets, a garden or other similar tasks. The type of house sitting we do is basically a trade. We watch someone's home (usually with pets) and in exchange we stay in their home for free.
House sitting has helped us travel the world inexpensively, hang out with some awesome cats and dogs and to meet other people who love to travel. I'll share more about our personal experiences in a moment, but first I want to help you understand how housesitting works so you can determine whether it makes sense for your remote work lifestyle.
Is Housesitting the Same as Petsitting?
It can be similar in many ways, but not always. Pet sitting often refers to pet sitters who get paid to stay at (or visit) a home while the pet parents are away to take care of their animals. Rover is an example of a service that someone might use to find this type of pet sitter. 
Housesitting may refer to people who get paid to take care of someone's house. House sitting doesn't always involve homes with pets. 
We do not get paid for the type of housesitting we do. Instead, we find people who want someone to stay in their home and watch their pets while they are away. How do we find them? Online, of course. 
The website we use, TrustedHouseSitters.com, almost always lists housesits with pets. That means all the housesits we've done have been to watch cats or dogs while homeowners were traveling. They all wanted some peace of mind knowing their pets would be well cared for at home. 
Housesits without pets are rare on Trusted House Sitters, so if your goal is simply a place to stay without that responsibility, you may or may not luck out and find what you're looking for.
How Do You Become a Housesitter?
We got our start by finding house-sitting opportunities through TrustedHouseSitters.com. It's a membership site that matches people who want to house sit with people looking for sitters. (Note: Using our referral link gives you 25% off and we get two month's free.) 
I found out about it while researching travel options a few years ago, and was intrigued. Our daughter had gone off to college and our labradoodle joined her at her university the following year. We were truly empty nesters and decided to spend the summer in the northwest part of the US. 
We set up a profile on TrustedHouseSitters and paid the fee (around $150 for the year). Then we started searching for opportunities in places we wanted to visit. 
We first applied for a sit in Salt Lake City Utah since I was traveling there regularly for work. We weren't chosen for that first one, but we did get the next one we applied for. From there we went to house sit in Boise, Idaho and then to Portland, Oregon. We took care of cats at all our sits that summer. We had a fabulous time at each place and we were hooked.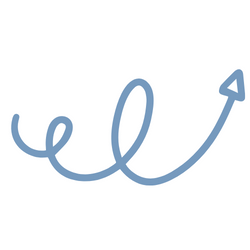 DISCOUNT CODE:
Use our referral link to sign up for TrustedHouseSitters.com either as sitter or homeowner to get 25% off. (We'll get two months free.) There is no additional cost for using our referral link. 
Our Housesitting Adventures
So far we have completed housesits in:

Salt Lake City UT

Boise ID

Portland OR

Denver CO

Faro Portugal

Filey UK

Traverse City MI

Charlotte NC

Asheville NC

Cape Cod MA

Shutesbury MA

Hartland VT

London UK

Crete Greece

Brevard NC
We've met some amazing people through house sitting. One couple we house sat for have also been housesitters all over the world including South Africa, Australia and New Zealand, Austria and Germany. Another couple showed us videos from when they watched a dozen rescue dogs in Thailand. 
Some house sitters have become friends and we hope to sit for them again, or invite them to visit us abroad someday!
One thing we didn't anticipate was how quickly we'd fall in love with the pets we have spent only a week or two with. We have kept online photo albums for our memories and we often wonder how they are doing. 
We've been very lucky that we've had such positive experiences and made such great memories.

How to Get Started Housesitting
Sign up for a housesitting service. We love TrustedHouseSitters but there are others such as Nomador, Mindmyhouse, or Housesitters America you can also check out. I personally would be very leery of using Craigslist due to lack of vetting or safety controls. 
Create a profile. You'll describe yourself, your experiences with animals, and what you are looking for in a house sit. Always remember to think about house sitting from the homeowner's point of view. How can you make them feel comfortable leaving their home and pets in your care? 
Get testimonials. Good reviews will help you land more opportunities. One way to get them is to start by sitting locally. You have the advantage of offering to meet the host locally to determine if it's a good fit. (An in-person meeting landed us our first sit.) If you can't find any locally you may be able to go to a less popular destination to start get reviews. With TrustedHouseSitters you can also request personal reviews from people you know even before you complete an official sit. I recommend you do that. 
Apply quickly, especially for popular destinations. I should warn you that house sitting gigs in popular tourist places like New York City, San Francisco, London, Paris etc will be competitive. Anything near a beach will often quickly get a lot of applications. Unless there's something challenging about the housesit (a pet with intensive medical needs, or one that can't be left alone for a few hours a day, for example), you may see multiple people quickly applying. 
At the same time, we see LOTS of house sitting opportunities in the UK, especially during popular breaks like summer and Christmas. So if you want to travel overseas during these times of the year, this may be a great option for you. 
On TrustedHouseSitters each listing will show a range of how many people have applied so far. They recently capped the number of applicants at 5 before the homeowner must review current applications before accepting more. It seems that getting in the first couple of applications gives you a better shot. (It's OK to try for ones with more applications - just understand there may be more competition.) We always personalize each application. And we're also careful to only apply to ones where we think we'd really enjoy the sit. 
Expect to get rejected. It happens a lot; again, especially with popular destinations or with those who offer to let the house sitters use of their car. We have been rejected for the large majority of sits in Europe for which we have applied, for example. We've been disappointed at times, but understand it's a hard decision for the homeowner to make, too. Keep trying. 
Build in time for travel to and from the sit. Our first summer we literally went straight from one to another and it got a little stressful. Now we try to arrive the day before, even if that means paying for a hotel in the local area. (Some hosts will invite you to stay in a guest room the night before or after, but that varies.) We also try to leave our departure flexible. If a pet parent's flight is delayed, we wouldn't want to leave the pet stranded! Again, this might mean paying for a hotel locally but we feel more comfortable building in that buffer. As I mentioned, we grow attached to these pets and we don't want to stress them out either!
If you're working remotely keep in mind that you'll also likely spend a good portion of the last day of your sit tidying up and getting ready to leave. We try to leave the home cleaner than we found it. Unless you only take sits that start and end on a weekend, you'll likely need to take some time off from your job or business the day you arrive and/or the day you leave. Make sure you can afford to do that.  
Budget for travel costs. Do you need to fly to the sit? Will you need to pay for a hotel before or after the sit? Do you need to rent a car? During our two weeks in Portugal we were in a rural area and had to rent a car which ran about 30 euros a day. That meant it wasn't exactly free to sit there. We still found it worth it, but you must build these costs into your budget. 
Understand the responsibilities. Pet care is a big responsibility that has to be taken seriously. Make sure you understand what's involved. How much dog walking will be required, when, and can you commit to their schedule? Will pets sleep in the bed with you, and if so, are you OK with that? How long can you leave the pets during the day if you want to go sightseeing? Will you have other responsibilities such as gardening, or caring for a lawn or pool? How comfortable are you with those responsibilities? 
What is the wifi speed? This is crucial to me as I am often working when sitting. In one sit, the wi-fi was not adequate for Facebook lives I needed to do for work so I had to find a local co-working space. (Shout out to Nedspace in Portland Oregon for helping me in a pinch!) 
What is the home like? We've stayed in some beautiful homes and for the most part each one has been pretty comfortable. Not always though. On a couple of house sits, we've had zero closet space or very little refrigerator space. Some beds are much more comfortable than others. Look at pictures, read reviews from former sitters, and ask questions. 

Understand that if you're from the US, homes in Europe may be very different. Utilities are typically very expensive, for example, and you may not have central heat or A/C. This you may or may not be as warm or as cool as you are used to back home. Can you work in that environment?
How is the workspace? If you plan to work remotely you'll need to make sure you have adequate wifi (as recommended above) but you'll also need to understand whether the home will be conducive to working. A dog that barks a lot may not be a fit if you have to do a lot of conference calls or webinars, for example. You may or may not want a cat on your lap while you work. (I generally love it, but I have had cats that couldn't seem to settle and that made it harder.)
When You Should NOT Do Housesitting
Housesitting is not just a free Airbnb. There's a lot of responsibility that comes with caring for someone else's home and animals. If you're not up for that, don't try to become a house sitter. 

We've heard a few horror stories from homeowners who did not have good experiences with housesitters. One told us her sitter purposefully let her indoor cat outdoors and the cat became ill. Another hired someone from a pet care website and the sitters locked their dog outdoors all day long, and the dog is now traumatized. 

If you don't love animals and want the very best for them, do not house sit in a home with pets!

And if you aren't willing to follow the homeowner's rules, don't house sit. Their house, their rules. 
If you plan to be out all day long sightseeing or all night partying, do not sit for pets that need companionship.
We had one sit with a dog who was perfectly content to hang out outdoors all day in the fenced property guarding the home. We took her for a morning walk and we were then free to explore as long as we returned home for the evening walk and dinner. But that was an unusual situation, especially with dogs. Many dogs need more frequent attention, so your time to explore may be more limited. 

Some cats also need someone to hang out with as well; it depends on what they are used to. Ask the pet parent about their pet's needs and routines before you accept the sit. 

If you'll be working remotely while house sitting you may have an advantage. You can let the homeowner know you'll be sticking close to home working a good portion of the day!

Finally, if you need to be in a specific location for specific dates, you will often need to rent an Airbnb or get a hotel room. It's rare you'll find a sit in a specific location for the exact dates you want. It can happen, but often you will have to be flexible in terms of general location and/or dates. 
Great Housesitting Resources
Here are some resources you may find helpful if you're interested in house sitting:
Gowithless is a Youtube channel where early retirees Tim and Amy share their travel tips and adventures. They have a great playlist of housesitting videos. Even though we're fairly experienced house sitters now, I found some good tips in their videos. 

There is a magazine called House Sitting Magazine and it's free! Check it out here. 
I loved this inspiring true story about housesitting: A new start after 60: I embraced being single and became an international pet-sitter